Southeast Florida is a home away from home for many people "snow birds" who escape the scary winter months to enjoy the idyllic warm weather and beaches. Like it or not, luxury real estate developers and retirement communities are major influences on the environment in South Florida and have a responsibility to invest in its future. All residents do, but with great money comes great power. With great power comes great… uh oh, we have to be responsible?
One trend that is happening in new luxury developments is the use of artificial turf. I realize lawn maintenance is a hassle, requiring irrigation and pest control, but adding plastic is not the answer. To learn more about the negative impacts of artificial turf, see the links at the end of this post. I've worked in the luxury market as a designer for years showcasing high fashion, luxury watches and cars, and I honestly have now idea why anyone would consider this cheap-looking stuff to be a luxury product. Why would you spend hundreds of thousands of dollars on new modern home with top-of-the-line finishes and then add Easter grass on the lawn? It's like those app filters that attempt to make girls look prettier, but the result is just strange and looks wrong. Is all the ad campaigning for natural beauty meant only for the middle-class consumer?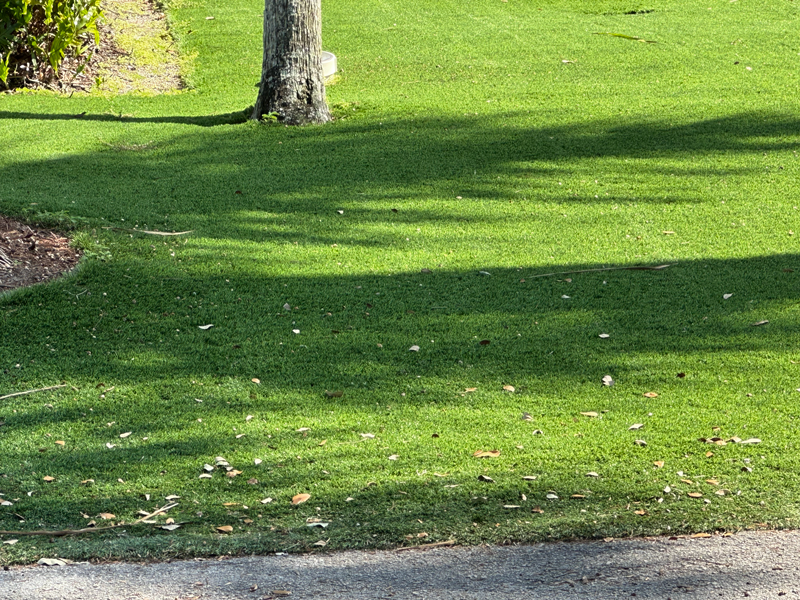 There are some developers and communities trying look better by actually doing better. Babcock Ranch in Fort Meyers is one of those rare communities really aiming to show what sustainable living can be on a large scale. Check out the article from NBC in the links below this post.
Responsible development means living in harmony with nature and offering solutions that enrich native wildlife and provide renewable clean energy. Ultimately, it's the consumer's choice to invest in a sustainable community or advocate for changes in your current community.
For 2 years, I took photos and designed a quarterly country club magazine. While there, I had the pleasure of meeting local beekeeper, Sierra Malnove, who set up and maintained hives around the club grounds. She made me aware some of the positive relationship between luxury development and the environment. The landscaping of fresh flowers each season, brings a feast for honey bees and also provides a delicious honey harvest for the club's restaurants. Below is quote from Sierra in Trends magazine:
"As most residents know, bees that are unmanaged develop hives in unwanted places, like under water meters. Ninety percent of wild bees are more defensive. If we are keeping more gentle honey bees on-site, we are providing mating opportunities for the more defensive breeds and reducing the likelihood of overpopulation of wild bees."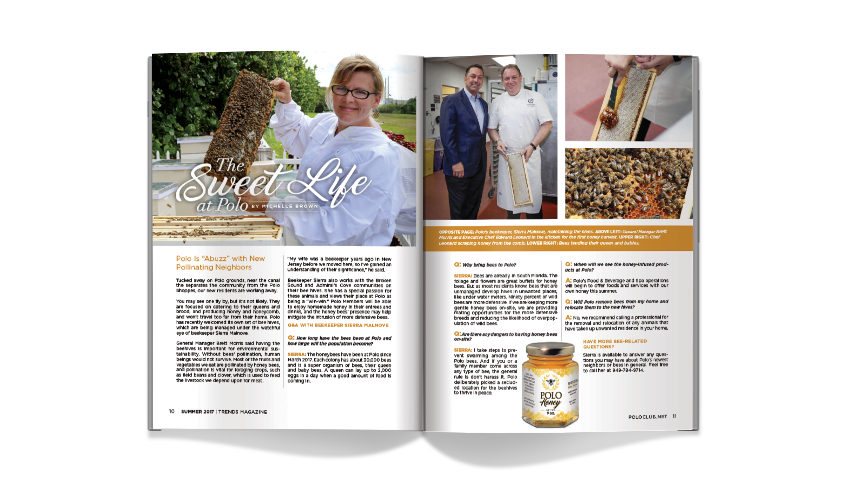 If you're fortunate enough to have a second home in Florida, why not make choices that support the future of your children and grandchildren. Lawn care creates jobs, replenishes flowers for the bees, creates homes for very essential insects and makes sanctuaries for birds. It's time to redefine what luxury looks like because destroying the environment is a luxury we can't afford.
More about artificial turf:
https://edis.ifas.ufl.edu/publication/EP612
https://www.nytimes.com/wirecutter/reviews/best-artificial-grass/
https://www.plymouth.ac.uk/discover/why-are-artificial-lawns-bad-for-the-environment#:~:text=Plastic%20lawns%20can%20overheat%20in,remove%20carbon%20dioxide%20through%20photosynthesis
NBC News about Babcock Ranch in Fort Meyers:
https://www.nbcnews.com/mach/science/babcock-ranch-aims-be-america-s-greenest-city-inspiration-ncna854076